Pin It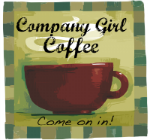 Sorry to be late again with my "Friday" post--in general, I am not a late person. And I didn't even work yesterday, so that's not my excuse. I just wasn't feeling very well and I am still not, but I'm much better than yesterday.
I didn't even read all of the Small Things for the week until yesterday morning because the only day I had off was Wednesday and it was filled with out of the house chores. In the rain. Who else hates doing errands in the rain, especially grocery shopping? Luckily, before I sat down to read them, I had done a few on my own without the suggestion. I love when that happens.
Work was better this week. The first two days were pretty busy, but Thursday was light and I didn't even feel bad because I felt like we deserved it after the past couple of weeks we'd had. By the way, thanks for the encouragement and prayers from those of you who offered when I asked. My wonderful husband even made two entirely different meals on Monday and Tuesday for me. Last night I made a Salmon Melt Frittata, which I got from Rachael Ray as a Tuna Melt, but Brice doesn't like tuna. It was good, and he said that's how he would prefer fish if he was going to eat it, but it's not going to become the new chicken fajitas around here.
This morning he asked if I'd like to go to IHOP, which is very exciting for me because he doesn't like to pay for pancakes, but I love going to IHOP for strawberry pancakes because they have strawberry syrup to accompany them so they are not tainted by maple. Then we tried a new library for various reasons and I got several books and the Wedding Singer for us to watch tonight. Last week I got Casablanca to finally see all the way through and realized I hadn't missed much more of it than I had thought.
I'm trying to get some movies checked off my list that hubby is not interested in while I am home during the week. I have not really seen a lot of movies because they have always seemed like such a time commitment to me. Even if I am going to have the TV on for 3 hours while I do laundry and such, I have never been able to convince myself I might as well watch a new movie instead of reruns of old faves. And since we have HBO now, I am able to do this more. Brice is not the biggest movie person really, and I'm not really much more than him. We're not generally people you would buy a movie for as a gift unless we asked for it. I have high standards for movies these days and Brice's are even higher. I think I have figured out that he doesn't like his emotions to change during a movie. If it's a funny movie, you better not have a sad part, and so on. Sometimes I'd like to be a movie person. My brother is, has a huge collection, and enjoys all kinds of movies of various genres and eras. My friend's fiance is that way too--always finding merit in every show and movie he sees it seems. I think it makes for an interesting person so like I said, I want to be that way, but I'm not naturally.
The aforementioned friend and the other friend from our threesome of over ten years will be coming to visit next weekend and I'm thrilled. For the first time we are now all living in separate states. Up until two and a half years ago, we were all always within five minutes of each other and after that they were and I was only two hours away. But alas, I got married and moved and another moved and we haven't seen each other except for one weekend and Christmas since. I just hope it won't feel too short.
Until next week (probably on Friday since I work the weekend!)...