Pin It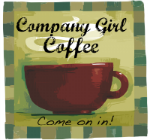 I don't have a spring break obviously, but my full-time student husband does, so I've been able to experience a little bit of that liberated feeling kids have during a break.
It started last Friday with Jessica and Heather coming into town. We had a nice evening making pizza together and watching TV. Saturday we made pancakes and enjoyed amazing weather in the park and shopped for a dress and accessories for a ball Jessica is going to at the med school. Brice enjoyed some guy time with his friend while we were out and then the five of us went out for barbecue and had drinks back here at the apartment. The boys left us alone to watch a corny and predictable movie and the girls left before noon on Sunday. We dropped Heather off at the airport for her 1:20 flight and I didn't hear from her that she had been picked up in Raleigh until after 11. She sat in the Charlotte airport for hours for a flight that takes around thirty minutes. This is one of the reasons I can be opposed to flying. It was a great weekend though and we were so lucky with the weather.
Even though I still had work this week and all of my usual chores, there was something nice about when my husband being home was combined with the longer days and warmer weather. I feel like I can enjoy the outside so much better, which is something I've begun struggling with living in a city. I was very excited about living in a city when we moved here since I never had in the past. But I've realized I miss nature and I truly miss the cow fields around our parents' houses. All of the nature I see is man-placed and there is never open space.
So we're using the time off to remedy this with a trip tomorrow. We'd hoped to do some hiking all day at Stone Mountain today, but the weather wasn't right for it. Brice found another park for us to enjoy tomorrow and it should be nice.
I have to work this weekend and I think I'll only be on days for another week. I guess I'll be going nocturnal again soon, so enjoy daytime me while you have it.