Pin It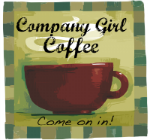 First off, I want to thank Rachel Anne and all of you who visited and commented on my post from Monday. Rachel Anne gave me a wonderful opportunity to reach a larger audience and I am most grateful for her help and all of the kind words sent my way.
I felt that I had left out a couple of reasons why I was doing better for the sake of making a point to lupus patients who do not take their medications. Besides meds and rest, I need to give credit to the many family members and church family members and friends who prayed me to wellness and continue to do so. I am most grateful when I have had a very busy day at work and I can realize that I am able to do all that standing, walking, sitting, and lifting and that I was actually able to make it through nursing school to even have my job. During remission it is very easy for me to just be thankful and know that lupus has been a blessing to my work in that I was given a gift to be able to see what it would be like to be sick or elderly, but to get to return to the life before (It's a Wonderful Life-esque). I often say, I understand, I was old once.
That said, I hope everyone had a wonderful week, or at least a little better than mine. I think Georgia's pollen has gotten the best of me. I have never before in my life had allergies, but I think here I do. If perhaps I could just find the cure for my swollen throat and cough, things would be better. These symptoms waxed and waned all week and I went from suspicions of allergies to a cold to the flu and back around again. And yesterday I woke up with pink eye! But as it turned out, it was the best I felt all week. It had spread to the other eye by this morning, but I went on to my class anyway. I didn't work at all this week besides the class today. I am hoping with starting to take some allergy medicine on a regular basis, I'll be able to live normally again. Sorry to be so whiny, but I finally understand what all the allergy sufferers have been talking about!
I was given more than an hour for lunch today and the weather was so nice, I just got out my GPS and decided to navigate to the closest park the GPS knew about. I ended up in a lovely little spot, hardly a park, but with a pond and lots of ducks and a very quaint feel. Of course, pollen was hanging in the air so thick you could see it, but it didn't seem to exacerbate anything. Husband and I are going to a baseball game tonight, at least for a little while. I guess the excursion is aimed at the international students since they said they would provide a sheet with the rules and mechanics of the game.
We have a meeting tomorrow with an agency to find an apartment (still not definite that we're moving, but we'll keep you posted) and possibly the Renaissance Fair!