Pin It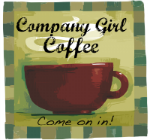 When I was young, I was an avid reader. It was pretty much what I did. I had a big imagination that fueled my unguided playtime (mostly outside wandering around "pretending" or occasionally inside at the same task). But other than that, I read. I even got in trouble for reading. I was usually awake for about two hours after I was put to bed and I would often get up and go to the bathroom to read (with a book hidden in the waistband of my pajamas under the top--prompting my parents to think I had horrendous constipation as a child) or read by nightlight. It's the nightlight one that got me in trouble and sentenced to a bedtime two hours earlier than usual since I was found up two hours later.
Elementary school is a great time to be reading, or at least it was in my day. Now kids are often forced away from books they really enjoy because their reading level is far above those books. I hear a lot about it from my mom, an elementary school librarian. But for the most part, kids aren't assigned much textbook reading. Reading is that filler activity that comes when you've finished your work early (my basic incentive for finishing my work quickly).
Sometime during middle school, probably in the middle, I stopped reading so voraciously. I do remember still finding some great books in sixth grade, but my memory flags during seventh. I guess the books that are still with me today are mostly from the fifth and sixth grade period and I would recommend them to readers with girls/children that age.
The Great Gilly Hopkins by Katherine Paterson was a book I read during the fifth grade. And while I don't remember every detail of the book, I remember re-reading the last couple of pages of the book several times after finishing. Not long ago, I was helping my mom in the library and came across it. I flipped immediately to the end and re-read that same section that brought tears to me then and still does. I don't want to spoil the end for anyone, but the story of this foster child and the difficulty she faces has always spoken to me. It's this book and Angels in the Outfield that makes me want to be a foster mother.
The other book that still stands out for me is Jacob Have I Loved. Katherine Paterson wrote some great books for kids this age and this one in particular just seemed so honest to me. I loved the image I had of the island and free spirit the main character had. And to be perfectly honest, being a nurse/midwife in an Appalachian mountain town seemed very close to home. I also re-read the end of this book when I found it in my mom's library, but I actually took it home to read in its entirety. I love the ending and particularly this quote from her future husband, "God in heaven's been raising you for this valley from the day you were born." It continues to speak to me in a figurative and literal sense even many years later.
Any childhood stories that spoke to you?