Pin It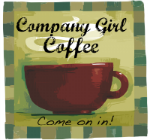 Imagine you're five years old. Your dad tells you he will build you a tree house. He picks out the perfect tree; it's lush and green with plenty of shade but enough sunlight will be let in. He picks out the best wood from the lumber yard. He works hard on it for six weekends, from early in the morning until late at night. In the last couple of weekends, he's working on details and he asks for your input. He tells you to invite your best friend over and the two of you tell him just want you want. He finally finishes it; it's the best tree house you or any of your friends have ever seen. It has a zipline, a ladder, a rope (that you can swing out on and drop into a pool), windows, a porch, a bed for camp outs, a fridge for snacks and a microwave to make those pizza rolls you love--it's even got a sink that'll run water. You don't think you'll ever leave your backyard. Now--how will you treat this amazing kids' paradise he's given you (and your friend)?
Being green is being trendy these days. And unlike my usual revulsion for trendiness, I think it's a good thing. It's becoming much easier to do those simple things than it used to be so more people do them. And because more people do them, it's easier. Great cyclical effect here.
I'm not die-hard; I drive a car that is not a hybrid, I use some inorganic items and mostly, I draw the line at paying twice as much for something natural. But truthfully, my heart is in the right place and I really do try. There is only one occasion I throw away something that can be recycled. That is my can of V8. It's very messy to tote that home with me from work. I've tried it, and I just had to say 3 cans or so a week would need to be sacrificed. But otherwise, I'm the recycling queen.
There are some people who still argue against environmentalism under a biblical defense. This blows my mind. I have never ever seen how taking care of the planet would not be what God wants. It seems so obvious to me. God created a beautiful earth; He said it was good. Our earth, our bodies, each other. They're all gifts and blessings from God; what doesn't make sense about doing our best to take care of all these gifts?
I got thinking about this from a post I read this past weekend.
Check it out
; share your thoughts with me. Take some time to think about what it might mean to take care of yourself of all of God's creation instead of just "being green".
10 points if you can make sense of this title.