Pin It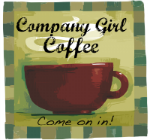 Tomorrow is our anniversary. Not our wedding anniversary, but important all the same. My husband and I will have been "together" for eight years.
I know since I'm a newlywed, many will hear this and roll their eyes, but--I think my husband is the best one in the whole world.
When I worked days (and most of the nights I worked) he made my lunch for me and slipped in a note. Every time I make dinner he tells me several times how good it smells or looks and always thanks me afterward. He does the dishes for me and he tries very hard to remember to wash the towels each week. He even folds and rotates them for me. And even though I have compulsive rules about cleanliness and "contamination" (I'm a nurse--I can't help it!), he knows it's important to me so he does try.
Most importantly, he is a good friend--he's nice. He calls on his way home (though I almost never answer because I'm busy with the phone across the room--sorry, honey!). He asks about my day. He tries to find things I would be interested in and encourages interests and discourages me from my tendency to not spend money on things for me. He only plays video games when I'm not around (or sometimes if I'm busy with a project). And he puts the toilet seat--and lid!--down.
During our pre-marital counseling, our couple offered a question they still ask one another when an issue comes up--who has the greater need? I think this has been extremely worthwhile to remember for both of us. There are a group of issues where it is me usually, and a group where it is him usually. However, I have to say, I think my husband lives this much more than I. I'm not sure others always realize all that he is as my husband when he is being their teacher/classmate/friend/son/brother, but however wonderful he appears in those roles will never exceed this one.
It's been a wonderful eight years and even though we have a wedding anniversary to celebrate now, it's hardly where the journey began and I know I'll continue to observe this one.
Hardly aged a day...
Then:
Now: