Pin It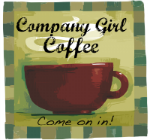 Our trip last weekend for Jenny and Rob's wedding was great. We got in a visit the first night with Brice's parents and even ended up getting to see them Saturday morning since they were delayed leaving for their own trip. I got a short visit over coffee with Heather and Jessica and then we saw my parents for a bit. My sleeping was a mess trying to operate on a day schedule for the weekend so I had been up since 4:15 that morning and needed a nap before the wedding. It was a very nice ceremony, officiated by Rob's sister (an old and very good friend of my brother, also a minister). She is a wonderful speaker and is definitely Exhibit A in the case for female clergy. The reception was great since it was a bit of a middle school reunion. Rob and I (and Brice) were in elementary and middle school together, but Brice and I went to the new high school that was built while Rob stayed at the old. So there were several blasts from the past, mixed with the more recent college friends we had also shared after the brief separation in social circles. I also got to finally meet the girlfriend of my dear (brother-like) friend, Matt, and I must say, I think he may have finally found
it
... :-)
We spent Father's day going to church with my parents who had a nice full pew with us and their additional "son" Matt and girlfriend, which I think always makes parents with grown children happy (especially on holidays). My parents made a nice lunch before we left.
And surprisingly enough, my dad actually got to see both of his children on Father's day. My brother and his wife (Ashley of Sidetracked) were in Guatemala for a mission trip last week. In a somewhat confusing story of oversleeping and language barriers we learned that two of the teenage boys had been left behind and my brother was the one to stay back and retrieve them and guard them for safe return. They had a connecting flight in Charlotte that was delayed and ended up staying (all 3) at my parents' for the night, with my mom getting to do all of the laundry (she knows she misses washing all of our summer camp stuff) and empty the fridge.
Wednesday night we tried to do some trivia, but the website must have been wrong because when we got to this place, nothing was going on. We ended up going to Jos. A. Bank to look at suits for Brice. Turns out there was a sale going on, but we got there 30 minutes or so before closing. We scouted things out to return last night and purchase two suits. One with a jacket that fit Brice perfectly right off the hanger. I must say, he looks rather dashing in both.
This time next week, we'll be in New York and I'm quite happy about it. We'll leave Tuesday for NC and spend the night and then do the rest of the trip Wednesday with my parents. Going to NY is something I have done almost every summer of my life (I think I missed two years ago). We even worked a stop in on our return from our honeymoon last years. To me, it's not really summer without a trip there and being there is a huge part of how I define summer and it's essence in my mind. I've
posted about this before
, so I'll just leave it at that here.
In one week, it will be my cousin's wedding day--so happy for her, and everyone in our family that we have this excuse to all be in the same place!
The title for this post comes from a
bit
by Ricky Gervais we often quote...