Pin It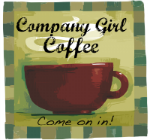 It is upon us. This weekend is when it starts for me, though others may have started a few weeks ago. I have four weddings this summer, all for dear and important framily (friends like family, but also family). I know how excited they all are and I can feel my own excitement from those pre-wedding days still. A little about each...
Tomorrow my friends Jenny and Rob will get married. I met Rob back in elementary school when I met my husband. Rob was around for some of the first group dates that got Brice and I going. I met Jenny in high school through church. She and Rob hooked up this way and then we all ended up at the same college. After a tumultuous year and a half there where we were all friends and not, they eventually began their dating relationship. They will soon start their happily ever after as a choral teacher and lawyer (probably eventual senator).
The next is my (once) twin cousin Megan and Gerad. Megan is a year younger than me and we had many fun summers together growing up. I would visit NY and we would dress in matching clothes and hair and try to convince people we were twins. She met Gerad during a study abroad experience in college. They are both wonderfully creative, adventurous, and compassionate people. This fall Gerad will start grad school in Chicago.
Heather has been one of my two best friends since the day we met in the same fourth grade class where I met my husband. We've truly grown up together, passing through all of life's major events with endless discussions about those milestones. She has gone to the same church as Stephen since they were little kids. When Heather started college at the same university as Stephen (and me, and Jenny, and Rob), they started hanging out--and that was it. I'm very excited to be a part of this wedding. Heather will be an accountant and Stephen a lawyer.
Last is my friend and pseudo-brother, Jeremiah. We've gone to church together since we were kids and have been through many changes over the years. Jeremiah and his mom are in attendance at almost all of our family holiday gatherings or just special events. He is marrying a girl he met in college through campus ministry events. I don't know her very well, but she seems lovely. Jeremiah just graduated and plans to teach high school math while Liz continues her studies in nursing school.
You may have noticed a theme. I tend to find friends and hang onto them. I am so happy for all of these people and I wish them marriages as happy as mine.