Pin It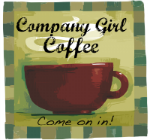 I know this post didn't get up on Friday, but I really want to get back into participation and not miss another week! Please forgive...
I feel like most of this summer I have been telling myself, miles to go before I sleep... But now, it's finally over, or so it seems.
Not that I didn't enjoy the summer. As I have been telling you, I watched and assisted as some of the most special people in my life began their marriages. I did my best to document with pictures that I could pass along to them and as always, liven up the dance floor.
The last two weddings still not reported on were Heather and Stephen's and Jeremiah and Liz's. Heather's wedding weekend was incredibly wonderful. Heather and I have been through so much for so long and I had constant moments of, I'm-just-so happy-to-be-here-and-a-part-of-this all weekend. I got to be the driver of the non-family bridesmaids and we all had such a blast getting to and at all of the events. So now I only have one future wedding left to participate in (though no actual plans are in the works for this) and that's the one where I get to be a MOH.
Jeremiah's wedding was wonderful as well, though I was only a spectator. Their friends seemed to be having such a good time being attendants and they both were so happy to be married. The reception was held in a beautiful location at the NCSU alumni club. The Raleigh wedding also allowed us to stay with Brice's cousin and see his other cousin who stayed over on just Friday as well. Brice got in a visit with his college/high school friends still in the area while I got to see my cousin's new baby and I joined them later in the evening.
I hosted Bible study Monday night after our return for the very first time. It felt great to have people over and have places for them to eat and sit and even park. We're very happy with the new apartment and I'll try to do a tour in pictures next week. The rest of our time has been filled with both of us working, Brice finishing up the summer term, furniture re-arranging and one good night of grilling out here.
Monday of this week, the night I had off between the weekend and my weekday work days, we hosted Brice's friend from college, Danny. He was passing through on his way back from New Mexico to Raleigh from a summer research experience. It was very nice to see him since I hadn't since our wedding last year. He couldn't stay long since he had to get back to Concord that night, but he took an extra serving of lasagna for the road.
I started a nice break from work Thursday when I woke up and got a visit from one of my best friends, Jessica. (She and Heather visited in the spring, you may recall.) She had a networking opportunity in Birmingham (Southern Living!) and then came to see me before spending the rest of the weekend with her family in the area. She'll be starting culinary school soon and is hoping for something to come through in the magazine world for recipe creation. We had a fun time keeping her up past 9:30 and seeing her sleep past 6 :-)
Brice is out golfing this morning and I'm going to do...something. Or nothing. It's nice to have the choice.