Pin It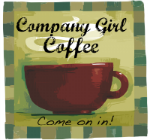 I know I have been absent from our Friday chats for a good while now, so I want to put out a short post to get back into things.
October--what?? I still hadn't adjusted to the idea that it was September and it's already moving toward the month by month holiday season. I have always preferred these months and the colder season (I attributed this to my winter birth and belief that the whole season is special for me :-) ) I love the cold weather clothes--sweaters, jeans, boots, warm socks. I love curling up on the couch in a cozy outfit with a blanket and a magazine with a fire blazing and snow softly falling outside...okay, maybe I got a little carried away for a girl who lives in Georgia... (I would move if it weren't for my circulation disorder and Florida-born husband!)
I just really look forward to this season and spending time with family as those occasions arise and wearing those clothes and feeling "cozy"--in a literal and figurative sense :-).