Pin It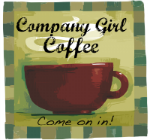 When I was driving home Wednesday morning from work, I had the often-but-not-often-enough pleasure of seeing a beautiful sky from the rising sun. It was filled with blue clouds with golden halos around all of them. Texting while driving is now illegal (duh) here in GA, so I somehow felt that photographing might be too...so no proof of this.
I love seeing those skies--it might be one of the best things that can happen to me. I have mentioned to several people since moving here that one of the things I miss is not being around nature. I used to love winding down a road in my old town that cut through a cattle farm and looking out over the fields at a rising, or more likely at this point in my life, setting sun. I had a place I drove through every day on my way home from school where I turned off one road onto another and as I did, my front windshield swung across a field backed by beautiful trees as though I was taking a panoramic picture of it every time. (I did try to capture this once, not while driving, but I couldn't get it right.) Experiencing nature while driving alone is one of my favorite things ever. It's why I enjoyed the two hour drive alone to visit my boyfriend/fiance in college.
People best experience God in different ways, but I best experience God in nature. The most powerful moments I can remember are enjoying views from mountain tops or the roof of a Habitat house or across lakes or oceans or the quad in college...or cow-fields. Just imagining these memories makes me a little watery. There is such beauty in the natural world and I see these things and when I see them (most often alone through my car window) I say out loud, wow, God, it looks great. You did Good.