Pin It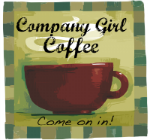 As some of you may perhaps remember (but most likely did not make note of), I was the random drawing winner in August. I received the book
Friendship for Grown-ups
by Lisa Whelchel in October and I don't read on a super regular basis like I should, so I just finished it two nights ago.
Lisa writes an easy read that is much like reading blogs of friends with just twelve chapters in around 200 pages, including three appendices for extra "tips". For those who may not know, Lisa was one of the stars of the TV show "The Facts of Life", and that is approximately where Lisa begins her story. She talks about the struggles she faced growing up on TV, away from her family, and too fast, showing how those early experiences shaped her friendship style later in life. From there she goes on to tell her journey of exploration about herself and how friendships between women can and should operate.
I was extremely interested in this book when Rachel Anne "advertised" it as a prize. We have been living here in Atlanta for over a year now, and I have yet to make any close friends. I was very interested to hear some thoughts from someone else, but I was a little surprised at first.
I am one of those readers who did not immediately recognize who this woman was. Not exactly being a primetime TV viewer when the show was on, I was several pages in before figuring out that's one reason I should have picked the book up. Oops. Maybe it was better that way.
There were a few things that surprised me about this read. One was that I thought the book was going to be more outwardly focused, more like self-help, telling me what I should be doing. Another was that Lisa entirely left her relationship with her husband out of the story. She addressed the fact that she was going to do this, saying that she wanted to focus on female relationships, but it was very odd to me that she would share such personal stories and was able to never once mention what role her husband played in these struggles. And then, speaking of the personal stories, I was amazed at how many examples she provided without giving details. So many stories of nameless friends in bad situations and "struggles" that were never explicitly described in anything but abstract terms. I found this different, but I think it was obvious why she wrote in this manner. Her book is very much written from a Christian woman's perspective. If it had not been, I doubt there would have been as much of an allowance for privacy. Which could also be another reason for her lack of stories related to her husband--spousal privacy.
I did, however I may have just made it sound, enjoy the book. I would not recommend it willy-nilly to every woman I meet. This book is appropriate only for certain people at certain times in their lives. I think I could have read this at another time and gotten absolutely nothing from it. But, alas, I did get something out of this book, enough that I made a list while reading it of topics I wanted to write about, some that will become blog posts and some that will remain private.
I will definitely pass along the book to friends who may need it. Look for my coming posts inspired by the book.