Pin It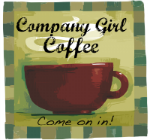 I wish I was a more goal-oriented person. I don't think I have ever really understood how to make goals. I'm pretty sure this was a regular subject of guidance counselor-led classes in middle school and somehow, even though I completed the assignment, I never got it.
We had an assignment for a class in nursing school where you had to make a goal for all these areas of your life (school, family, spiritual, etc.) and I did it. And got an A. However, I did the entire assignment thinking these were all great ideas, but there was no way half of these things were going to happen. Even though the instructor did a great job of having us break everything down into what we were going to do on a day by day and week by week basis.
Sure, I can dream up ideas of things I want to do or make happen, but I have no clear plan of how to do that, no time frame in mind, nothing to keep me accountable. I'm not sure why I still can't seem to be goal-oriented, but it's something I want to work on.
Are you goal-oriented?