Pin It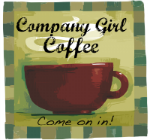 I have read about family mission statements before. Basically, you and your spouse sit down and decide what values are most important to you and on what you want your children to focus. And yourselves, really. You write it out as a family and post it somewhere that everyone can see it and it helps keep you focused on days when it's difficult to remember why you're doing what you do. When the family or a member in it is faced with a new choice, opportunity or commitment, you look to the mission statement to see if it supports your values.
I think this sounds like a good idea and probably one that most families do in a more abstract way. But maybe we don't all sit down and discuss what values we want to instill in our kids or support in our spouses. This goes back to the list-lover in me, but sometimes it can be a good thing to remind yourself on paper in what it is that you believe so that when you realize way too much is going on, you know what you should cut out or take on.
Does your family have a mission statement?