Pin It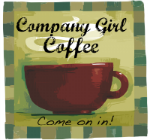 Since I haven't linked up in forever, I really wanted to make it in this week. Not a lot of time to write a good update post, but I invite everyone to scroll down to see our recap from our trip to Costa Rica and the latest news on our moving plans.
Last weekend I visited Concord and got to spend a great deal of time with one of my best friends, Jessica. Lots of shopping and talking and she even joined me for the dinner party/bridal shower for another old friend. I got to spend the night at her place in Charlotte and she joined my parents and me for church in the morning. We met her mom for lunch afterward as well. I got to see a lot of people and catch up and it was a really great weekend.
Brice spent the weekend in Aiken and Augusta at the Masters (yeah, he's that cool) and got to see his dad, brother, uncle, and cousin. He even got a TV spot on the 15th hole (of course, the year I am not watching for him like a hawk).
I'm working this weekend and we'll be in Aiken next weekend for Easter and Brice's grandmother's 90th (!) birthday. I only have about eight more shifts to work--weird!