Pin It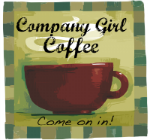 Just sitting here at 3:30 in the AM watching coverage from London. Luckily, I'm already on this schedule and I didn't need to stay up late or get up early.
It's not that I am a big fan of the royal family or Prince William or even Kate Middleton, but as I told my husband, sometimes it's just fun to be a part of something with everyone else. Also, I've been fascinated with Diana as I've gotten older and have been saddened that I was not old enough to really appreciate the icon and humanitarian that she was. Of course, there are not many similarities between these two women, but it's the closest I can get.
Anyone else watch the wedding? Did you attend a viewing party?