Pin It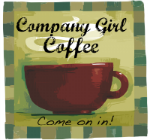 A few things I have come across lately and would like to share...
1.
cozy blue etsy shop
: Really fun products made by a Carolina girl!
2.
Sodium Girl
: A blog by a fellow lupus gal on cutting out sodium to save her kidneys. She managed to even stop dialysis!
3.
Cynthia Duff
: Saw her work at an art festival in Denver, CO. I'm a huge fan of the Here's Cheers paintings--they're so fun!
4.
Yoga Month
: September is Yoga Month! Check out this website to see if there is studio in your area offering your first week free!