Pin It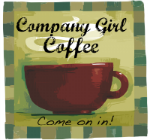 Happy Friday everyone!
I only have a few more of these left while we're still living in "the states". My last day of work is this Monday, which is the same day my classes for the new semester begin--nine hours--eek!
Brice returned from a week in Germany yesterday and while he was gone I took another trip up to NY. I stayed with my grandmother and had a nice but too short visit. On Saturday my aunt (my mother's sister) and uncle hosted a nice belated birthday dinner for my great uncle (my grandmother's brother). On Sunday I took my grandmother to church and to the mall and the same aunt and uncle treated us to a nice dinner at The Irish Times in Saratoga. My great aunt taught me to make tatalles on Monday morning and then she and my great uncle treated me to lunch. I needed to leave the next day so I made my way southward to Coxsackie to visit another aunt (my fathers sister) while stopping to see the one mentioned previously for one last short visit. I stayed overnight in Coxsackie and had a really nice visit with my aunt.
It's been really nice being so much closer to my extended family than I ever was growing up and I'm glad I saw them several times while we lived here.
In the coming weeks I'll be pretty busy with my new classes and packing things up. In a little over a month, we'll be calling Germany home!