Pin It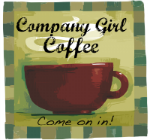 Happy Friday, everyone! I had my last day of work on Monday and first day of classes new things are in full swing.
My best friend (and roommate and maid of honor!), Jessica, recently launched a new blog I'd love for you to check out:
Pound Cake and Prayers
. Jessica holds a degree in Public Health from UNC Chapel Hill and is a registered dietician. She also has a degree in culinary arts from Johnson & Wales University. Currently, she is working to bring us all awesome recipes with the good folks at Southern Living. Jessica will be bringing us lots of great southern recipes with a side of faith and family.
I'd also recommend this week that you check out
this story
at Momastery. My uncle passed away last year from pancreatic cancer and my husband's grandfather also passed away from pancreatic cancer several years ago. We have friends who will be doing a walk next month to raise money for research. Unfortunately, we'll already be in Germany and unable to participate. Her grandfather was a victim and he lost his father shortly after they were married. Pancreatic cancer does seem to be so prevalent (Steve Jobs, Patrick Swayze) and it's likely someone you know and love will be diagnosed. Pancreatic cancer is so deadly because it is usually not detected until it is very advanced. Check out this story and offer your prayers or more to this family.
Have a great weekend!