Pin It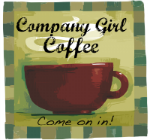 Greetings, all!
Let's see, what have we been up to...
We ended up at a very nice Italian restaurant last Friday night. My husband found some vegetarian pizza and I had some really great tortelloni. We had thought we might see what was going on in the bar scene, but I was still pretty tired so we headed home.
For Saturday we had toyed with the idea of going to Frankfurt but didn't really do enough homework before. We ended up hiking up to the castle, walking around and taking pictures, and having a picnic. On the way back down we explored a Lutheran church that I have not been able to find online. I can find no other evidence of its existence besides our map of Marburg and having been in the building. Very strange. We walked along the shops with a good number of people since it was Saturday, popped into a pastry shop, and saw the University church. We also found the restaurant where my husband had enjoyed a burger in Marburg on his last visit and decided to come back for dinner. The meal was great--we split a burger and a spinach and salmon souffle. I would definitely go back for more.
On Sunday morning we decided to attend church at Elisabeth's church which you normally have to pay to see. We sang along in German and stood and sat with everyone, but it's pretty hard to pay attention to a sermon 100% of the time in English and it's a huge challenge in German. In the afternoon we went for a walk up the river and out of the main part of town. Unfortunately there isn't a pretty path next to the river and the idea of it was more romantic than the reality, but the exercise was was very real. We wandered into a Greek restaurant that night and I tried apfelwine. (apple wine) It's not that great in my opinion, but I've read that after a pitcher or two, you don't much care.
My husband had his first day of work on Monday and he was busy with all the tours and getting-to-know-you things. We decided to try to eat in the room now so that's been a bit of a challenge for me since Germans don't appear to have a lot of food that is microwaveable and our microwave is in the hall on another floor. It's been interesting and I'm getting a bit better at it, but I don't think it's a skill worth honing.
This week I have been to the office for international students at the university and the language department to ask about German courses. I signed up for a conversation partner and had one minutes later. She is married with three children and we'll try to get together with them as a couple. They are moving to Boston this summer so we should be helpful to one another, though their English is far better than our German. We can also sign up for a traditional beginners class in April to take two nights per week. I also explored the Elisabeth's church store, inquired about cell phones, stopped by the tourist info to look for information for my school project, and opened a movie rental account. Most of the movies can be watched in German or English and have German, English, and at least French subtitles. Last night we watch The Emperor's New Groove in German with English subtitles. As I suspected, I didn't learn much since I'd never seen the movie. I was trying to read all the words to get the plot. My hope is to get Findnet Nemo next so I will know it well enough to not need the subtitles to get the plot. During the day I have found
Scrubs
and
How I Met Your Mother
in German and I can get them with the subtitles as well at the rental store.
Tonight we are going to look at a possible flat. We like the pictures, but it is a bit farther from town again. We will see.
A couple thoughts on culture for the week...
I am better at Spanish than I thought. Prior to this experience my go-to second language was Spanish. Brice and I have had the same experience that we default to Spanish when anyone is speaking another language. It's not that we think Spanish is the only other language; it's like a preset or something. I always thought my Spanish was pretty bad, but in comparison to my German it's pretty good. I keep finding that were the language Spanish, I would have the words and phrases in certain situations.
This week we will be doing laundry. On a Friday night. Now I know that sounds boring, but the laundromat is very far away and it will be oh so much easier to do it with help from my hubby whilst navigating the bus system and carrying all of our clothes. But it's not as boring as it sounds. Because according to my Google search, this is a combination laundromat and pub. Yes, that's right. Just like in New Orleans. So while laundry on a Friday night may sound boring, it's simply a side-note to our evening :-)
By the way...check out the new page up at the top, Rank the Ritter Sport. It is my husband's first foray into the blogging world and I think he's done a great job so far.