Pin It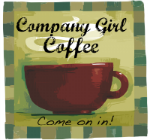 Guten tag and greetings from Deutschland!
We arrived in Germany on Wednesday morning after our overnight flight from JFK to Frankfurt on Singapore airlines. Apparently Singapore airlines is a five-star airline and we felt very comfortable on the flight. It seemed our attendants spent the first couple of hours going up and down the aisles doing nothing but handing items out to all of us. Our experience in coach was probably something like first class on a domestic flight. We ordered a large dinner from a menu with all sorts of flowery language to describe our meal and wine. And we finally got to see The Descendants. My husband got some sleep on the flight, but I don't think I got more than a minute or two. When it was time to order breakfast I was sure to have two cups of coffee.
We had an easy time getting to baggage claim, acquiring carts for our bags, and finding our ride. The driver, Klaus, was very friendly and helpful and loaded our five large suitcases/duffels and four carry-on bags into (what is considered here to be) a large van. The drive to Marburg was about an hour and my coffee began to wear off. Klaus helped us to get all of the bags inside while we checked into our hotel.
After showering and changing, we headed out to do some exploring. One thing we noticed were all of the school children we ran into. We thought that perhaps it was some sort of holiday they were all out early for, but apparently they are dismissed at one in the afternoon daily. (More on German schools later.) We stopped into a Kik, a store that I learned about from YouTube. It is something like a dollar store but with a good bit more clothes, but still lots of cheap plastic toys and household items. We walked along the river and saw lots of mallard ducks and a few swans. There are also some funny little birds here. I'm not sure what is going on with them, but they appear to all think they are ducks as well. They do not have webbed feet, but do nonetheless put a great effort into swimming, especially when a child is throwing out bread.
We also explored a grocery store to check the stock and prices, but we didn't buy anything. My husband was most interested in the candy aisles and beer aisle :-) I took a look at the shampoo/hygiene section and laughed at how small the bottles were thinking, typical European item. Then I got to the end of the aisle and saw bottles and boxes of laundry detergent as big as one could buy at Costco or BJ's! I guess it just depends on the item...
After a nap at the hotel, we went back out for dinner at the oldest restaurant in Marburg. The food was quite good and I'm sure we'll be back. Afterwards we decided to take an elevator in the town that will take you up part of the mountainside to the "old town". We walked a bit, but it was rainy, so we went back to the room. The best feature of our room are the wonderful black-out blinds that leave you with no way to know the time of day. We slept over twelve hours! And therefore we missed breakfast on Thursday. My husband went out in search of food while I stayed behind to work on my schoolwork. There is a grocery store right behind the hotel so he returned with some fresh rolls, sliced cheese, "spicy roasted ham", plums, yogurt, and of course, cookies. We did a bit more walking around and exploring while we figured out where to get our photos for our visas.
After some more time working on my school at the hotel, we set out for the "old town" for dinner. My husband had hoped to find me a "real German" meal, but we settled for a restaurant in a "real German" building. I ordered my very first beer that I've ever had (only sips and tastes from his) and actually drank about 70-80% of it myself. Our appetizer was fantastic--fried goat cheese! We will definitely be back for that. And knowing us, we stopped at a shop for gelato on the way home.
Today we meet the relocation aide in the morning and she helped us take care of registering in Marburg and beginning the process of obtaining visas and then opening a bank account. She showed us one flat, but all of the others she had hoped to show us had already been rented. It was very large and had great amenities (though the decor was pretty random), but its main downside was that it was very far outside of Marburg and we had pictured ourselves in the city. We will see what comes available in the next couple of weeks. At the end of our day she offered to drive us up the mountain to the castle where all of the photos were taken. (Taken with my Canon Powershot and iPod only since this was an impromptu visit.)
She dropped us off this afternoon and we stopped by the grocery store to pick up some lunch items (sans meat!) and I found some great chocolate-covered marshmallows, my new favorite. We've also found some other interesting food items I'll save for another post. We plan to rest a bit before heading out for a (hopefully) fish dinner.
Three items we have noticed that are or may be atypical of Germany as a whole...
1. There are a large number of
blind or visually impaired
people. We both commented on how we could not recall the last time we saw a blind person using a cane and yet we saw about three on our first night. After a Google, I found the above link as to why this probably is here in Marburg.
2. The idea that Germany is especially "clean". This was mentioned to us by a few people. While I don't find Marburg to be "dirty", I don't believe it is any more "clean" than your average area in the United States. It certainly isn't a topic that I would "write home about" other than that it was mentioned to me prior to our arrival.
3. The idea that everyone speaks English and learning German isn't really necessary. Yes, many people here do speak some English. But it certainly isn't everyone and most of them say "a little" and mean it. (Unlike suggestions that Germans will say "a little" and be quite good.) Again, not a complaint because I certainly believe this is their country and I don't expect them to all speak English to me, but I'm glad I did not decide to go with the information I was given previously. Also, the signs and information is all in German--it's not as though there is an English translation to go with everything. You need to know or learn
something
for sure. Since my foreign country experience is limited, I will say that I found English in Italy to be far more prevalent and an easier country to not know the language. Costa Rica was probably a bit more similar to Germany, but I remember it being easier probably because I know more Spanish than German.
Sorry for the length, but hopefully you enjoyed the first of my many posts about life abroad.