Pin It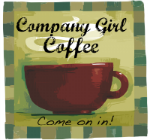 Note: Even though they are often the best sights on trips, I do not take any photos of the interiors of any of the churches mentioned.
Hello everyone!
I know it's been quite awhile since my last update, but we've been keeping pretty busy.
William, Helle, Brice, me
We spent the weekend of March 24 having a nice lunch with the conversation partners. This was Brice's first time to meet them. Later we met up with my husband's friend from work and his girlfriend.
Danny & Brice in front of cathedral
Cologne Cathedral
Lucky for us, a college friend was able to get a trip to Aachen, Germany from his department where he is working on his PhD. After his week there, we met him in Brussels for the weekend. We found some Belgian beer and fries (French fries are actually Belgian for those who don't know) on Friday to kick things off. On Saturday morning, we set out in search of waffles. The selection was limited since apparently we were up about an hour earlier than most people usually get up on a Saturday. (How about that, Dad?) We popped in and out of numerous chocolate shops torturing ourselves and finally deciding on a few things. We also saw the Cathedral of St. Michael, the Manneken Pis, and the European Union museum. Let me just say, the European Union would have been
the coolest
elementary school field trip. We spent hours there and didn't see and use everything. If you go to Brussels and even remotely enjoy learning, this is a must-do. Better yet, it's free! The plan was to all check out the cathedral in Cologne on Sunday, but through a train mishap, my husband and I ended up there alone. We climbed to the bell-tower of the church and I must say, after numerous climbs of numerous tall places, this was the most difficult for me. It did have a great view of the city. The two of us enjoyed a nice walk, taking some pictures, and great pizza down a side-street. We headed back to Marburg Sunday evening.
Luxembourg Gardens
My husband had Good Friday and Easter Monday off last week so we decided to make the most of the holidays and take a big trip. We left on Maundy Thursday and spent the night in Frankfurt to catch a train to Paris in the AM. On Friday we arrived at our hotel and then packed our backpack for the beginnings of our sightseeing. Our hotel was close to St. Sulpice and Luxembourg gardens, so we started there. Then we began meandering over to Notre-Dame, looking for a baguette, cheese and any other good food for lunch. We were able to grab a baguette and a perfect strawberry tart not too far from the church. (This, for me, was a dream come true since my first trip to Paris was at Disney's Epcot center. I had a strawberry tart there, too :-) ).
Since it was Good Friday, we were able to view the relic the Crown of Thorns. Amazing! Next we delved into a Rick Steves (free) downloadable walking tour. This took us through some areas that we may not have thought to walk through so I do recommend checking these things out if you travel. (Ask me for more info.) We settled a little cafe to regroup and make our plans for the rest of the afternoon and evening. We had decided to get a Museum Pass so we walked over to the Pantheon to get that. Not wanting to activate it until the next day, we didn't plan to tour the Pantheon. However, apparently buying the pass there makes them happy enough that you can tour it for free without activating the pass so we gave that a look, too. After a stop at the hotel to unload a few of our heavier items and picking up a picnic at the grocery store, we took the metro to the Trocadero and walked down from there to the Eiffel Tower. The line was a bit too much that evening so we just took lots of pictures and enjoyed a picnic on the lawn. I think that was my favorite part of the whole trip :-) When it was dark, we strolled along the Siene and got a crepe (this would become a theme on the trip!) and then settled on a nice park bench with a view of the tower waiting for it to twinkle. Such a nice evening :-)
Wedding at Cana


Saturday morning we headed out to the Louvre! Such excitement for me after hearing about it my whole life and reading the Da Vinci Code. We saw all the major highlights and then made it our mission to try to find the smallest item in the place. (I've been Googling to find out what it is, but no luck yet.) Next we headed over to Saint Chapelle. The stained glass windows were amazing! So interesting to look at all the panels and see the stories and imagine that was how people once learned the Bible. We grabbed some paninis in the Latin Quarter after checking out our options for dinner and then kept on going to the Rodin Museum and the Army Museum with Napoleon's Tomb. The garden at Rodin was really wonderful to stroll around and we recommend it on a nice day. Then we finally made our trip up the Eiffel Tower. Our weather was spotty the whole time; sun one minute, rain the next and we had some sprinkling going up the tower along with some bitter winds on one side. Nevertheless, the climb was great and I would never have skipped it. Even my husband had already done it and it was one of his favorite things on the trip. I do feel like I should have gone all the way up since I was there, but it was they charge an arm and a leg...We took the metro to the Latin Quarter and had a great three course dinner; my husband getting frog legs (not gross really, but little flavor), roast duck, and chocolate mousse and me getting (French) onion soup, steak with pepper sauce, and
crème brûlée
:-)
On level 2 of Eiffel Tower
We attended the Gregorian Mass for Easter Sunday at Notre-Dame and even managed to get a seat! While we couldn't really see the altar, we were parked in front of a flatscreen that allowed us to see what was going on. Next we went to Musee d'Orsay (This is the one with all the impressionists in the old train station--we used a Rick Steves tour here as well.) and while I enjoyed seeing the paintings, it was a little difficult because there were so many people. Then we headed to the ritzy part of town and saw the opera house (where Phantom of the Opera took place) and though you couldn't sit in the theatre, it was still cool to see. We had something of a "lunner" and took our time as we were getting rather worn out at this point. I tried pate while Brice got the onion soup and then I had some delicious herbed chicken. This is also where I finally drank an Orangina :-) Prying ourselves from the restful spot, we took the metro to the Arc de Triomphe, climbed it, then walked down Champs-Elysees past many things we did not need, got a crepe, and finally got to the small island with all the ice cream (can't remember the name). We had a large sundae with the most delicious chocolate
and
vanilla ice cream and more "chantilly" than I've ever seen on a sundae. I guess it was worth the walk :-) Then we hailed a taxi and had him drive us to all the sights that were lit up at night. Cheaper than a nighttime bus or boat tour for two :-)
On Monday we took the metro to Montmarte and saw Sacre-Coeur. I really liked the design of the church and it was interesting since it was so "new". We shopped a bit for our Paris Christmas ornament and my spoon and then metroed back to Tuileries Garden for another picnic lunch. Next we popped over to the Orangerie which turned out to be my favorite museum in Paris (this is where Monet's Water Lilies are), perhaps because it was smaller and less crowded. Afterwards we did some more souvenir shopping and then tried to climb Notre-Dame but were minutes late. We took a break in a cafe before heading back to Montmarte for a fondue dinner. This place is really interesting and we found it on Yelp. Le Refuges de Fondues serves wine in baby bottles and packs diners in so close they have to assist you to climb over the table. It's a fun time and we recommend it. So easy to meet people there, too :-)
Garden
Versailles
On Tuesday we took the train to Versailles. It was a sprinkling/drizzling day so the interior went well, but the gardens were a bit more difficult. It's an amazing place, but my favorite part was Marie-Antoinette's Hamlet and the farm! (So what does that say about me...)
Canal in Bruges
After Versailles on Tuesday, we caught a train to Bruges, Belgium. It's a fantastic little town we recommend and I would say a perfect retreat after a busy city like Paris. The first day we explored the open-air market, enjoyed waffles (mine with vanilla ice cream and my husband's with chocolate sauce), toured the Groeninge Museum, ate chocolates, saw the Michelangelo "Madonna and child" statue in the Church of Our Lady, toured the Memling Museum (probably not worth it, but under 26 is only
€1), took a brewery tour
(I even drank my beer in its entirety all by myself for the first time!!) strolled through gardens, had a nice dinner and then a drink in a "hip" bar. Thursday we found my illusive strawberry waffle, saw the relic of Christ's blood in the Basilica of the Holy Blood, took a canal cruise, did some shopping, rode bikes past windmills and farms (about 18 km??), had an early and leisurely dinner and then headed to the train station.
Our next stop was Amsterdam. We went for the tulips, Van Gogh, and Anne Frank. We promise. Really. We spent most of Friday strolling around gorgeous gardens of tulips and other flowers and saw a few of those famous fields of tulips with rows and rows of color. Just gorgeous. The Van Gogh museum was great that afternoon and we highly recommend it. It was my favorite museum of the week and you know I saw all those museums in Paris. For dinner we used Yelp again and found some great Mexican food at a place run by an American expat. Quite a place you should check out if you're ever there. Saturday morning we took a canal cruise and then I finally found the ham & cheese croissant (another Disney Paris thing) I had been looking for since Paris. We took a New Europe walking tour in the afternoon. These are technically free but the guides work for tips only so they encourage you to give only what you feel they deserve and you can afford. They are available in many major cities in Europe, so check them out if you're interested. Afterwards we paid a visit to The Anne Frank house which was wonderfully done and very moving. We used Yelp yet again to find a great Thai Place for dinner and then
found some of the best strawberry cheesecake ice cream ever made.
We returned Sunday afternoon and I've been working hard to go through all of the pictures and pare things down. I've uploaded two new albums and added pictures to the original album. Here are the links:
Our weekend with William and Helle
(new material starts on page 8)
Brussels and Cologne
Paris, Bruges, and Amsterdam
We'll be staying in town this weekend and looking forward to it. We hope to get together with our conversation partners and find ourselves a permanent place for the remaining time we are here.
We hope everyone is doing well, staying healthy & happy and that you had a wonderful Easter. If you want any more information on the places we visited, stayed, or dined, just let me know and I'll be happy to give you details.