Pin It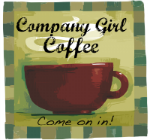 Happy Friday! This week I was alone while my husband was away on business so I tried to make the most of my alone time. I am
finally
caught up with all of my blogging and pictures. There are two new posts since last week below--one is about our trip to Greece and the other about the couple of weeks after that (which is probably less interesting than Greece!).
We're going to Heidelberg for an overnight on Saturday and I hope to get the post about that trip up soon and start sharing some book reviews. Most of my reading has been limited to the free or cheap Kindle books available since I normally don't like to buy books anyway, but I don't have an English library here. I've found a few good ones though and I like to just load my iPod or husband's Kindle with as many as I can get and work my way through them.
What about you...do you buy books or use the library? Do you have an e-reader? What kind of book do you usually enjoy? Any recommendations for me?