Pin It
I've been MIA from Wedded Bliss Wednesdays for the last few weeks while we were in the midst of quite a busy season. I'm back though and I hope to participate every week from here on out.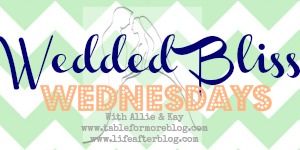 If money were not an option (say, you won the lottery) what would you buy your man?
My husband uses the phrase "when we win the lottery..." all the time (not that he has ever bought a ticket--not even in this most recent Powerball). My initial idea was a home theatre system. This is something he mentions sometimes but I know he would never ever buy for himself.
When I asked him what he would want, his answer was a plane. I said, "Even though you don't know how to fly it?" To which he replied, "I'd figure it out."
So there I have it. Two wonderful options for that exciting day we win the lottery :-)