Pin It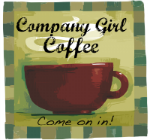 Hi, ladies! It's been a long time since I've linked up for this even though there was a little break in there. I'm glad to have it back though! I'm actually participating in two link-ups today so if you'd like, check out my
7 Quick Takes
as well.
I've had a good week though I'll admit I am not going to be winning the Small Things points contest any time soon. I'm settled in now to a new job as a substitute school nurse and I've worked at two elementary schools and one middle so far. I think my ultimate goal is to have a lot of kids learn how to truly wash their hands. It's kinda gross how many don't seem to know the process.
I shared for the first time on this blog that
I am becoming Catholic
this Easter and it's been wonderful to read all of the supportive comments. I'm also looking for people who might be interested in writing guest posts for me on switches between being Protestant or Catholic and requests from readers for posts on certain tenets. Please leave a comment or contact me by e-mail if you'd be interested.
Speaking of, today begins the Week of Prayer for Christian Unity so I do hope you will all join me in praying this week for unity among the Christian denominations and for all the good people who work hard in ecumenical efforts.
I hope everyone has a great weekend!